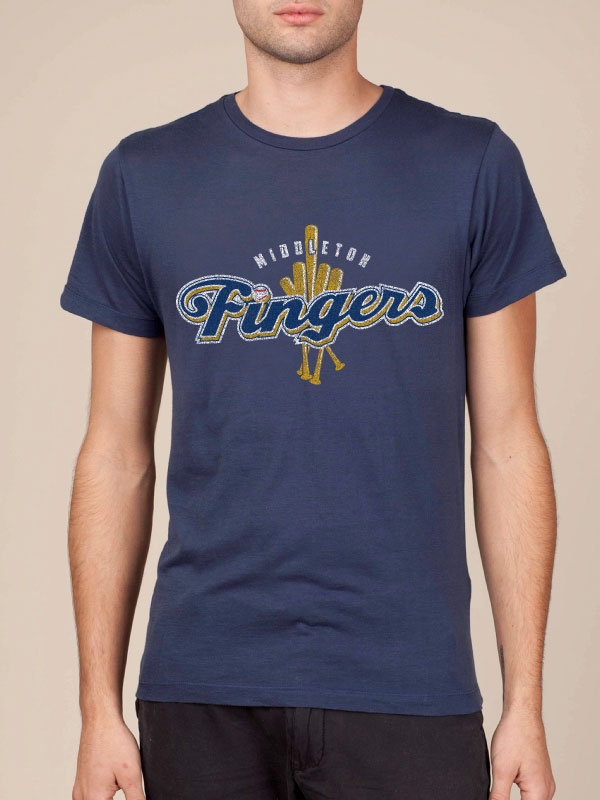 (PHOTO: AWESOME SPORTS LOGOS)
I feel I am pretty creative (and NUTS!), so I decided to enter this contest with Awesome Sports Logos. You come up with some witty sports teams names and the winner gets 1K plus their shirt idea printed.
I had some good ideas like the Chicago Tommy Guns and the Las Vegas One Armed Bandits, but I was edged out by this genius.
Middleton Fingers….BRILLIANT!
Hats off the winner, but I am secretly giving you the MIDDLE finger behind my back.
No HARD feelings!